Author OER: Publish and License Your Own Work
When you author an OER, you contribute your expertise freely and openly to a global community. Your educational materials can be a valuable resource to others in the learning community through continuous sharing, adoption and adaptation.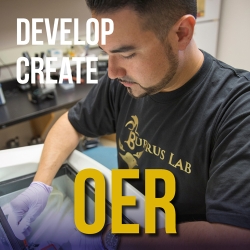 Develop and Create OER
Creating your own original resources and making them open and available for others to use. If you are considering publishing them as OERs you will need to digitizing your materials and applying a Creative Commons license to them.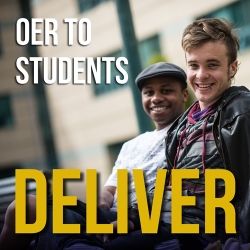 Deliver OER to Students
Provide a link for students to view the OER online or to download it. For assistance with accessibility, please contact:
Encourage feedback from your students on usability and access; their feedback is an important component of successful course transition to OER.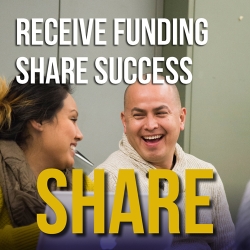 Next Steps
Receive funding for your idea through our year-round open grant applications.
All 100% of applicants have received funding!
Share your success story with us on social media! Get featured in our social media stories and get highlighted in our posts. 
Hashtag #SFStateAffordableLearning